We've spent our entire lives and careers on one sole focus.
Property consultation done Properly
A leading force in the property market, specialising in residential & commercial properties. Christopher Silver – with Proper, provides expert consulting & bespoke solutions that align with your unique goals.
Our success; having facilitated transactions from hotel franchises, land and crucially, the Residential market. Realtors, equipped with an industry-leading marketing team; cutting-edge video, writers and designers to set your property apart.
At Proper.sg, we combine expertise, dedication, and a proven record of success to provide our clients with a confident, well-guided real estate journey.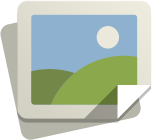 Beautiful Images
Images tell a story, share a feeling and reveal information to your viewer.
Images Tell A Story
Rest assure we will incorporate beautiful imagery into your project so it stands out to the world.

Intuitive Options
Our intuitive options allow you to quickly and easily customize your web site.
Interfaces Matter
Options are useless without a clear understanding of what they do. We include intuitive, easy to use options.

Responsive
No matter what screen size or device, your content will look amazing.
Looks Amazing
Your content matters most, and needs to be accessible anywhere, anytime. This happens with our framework.
Meet Your New Best Friends, Our Gurus.
We Are Global And Have Helped Clients Worldwide